Forex trading in Malaysia – Best Forex brokers
Forex trading in Malaysia is officially permitted and legal. Hence, the Malaysian Forex traders find it relatively easy and safe to trade Forex and CFDs as a result of Malaysia's liberal trade policies and laws. The concept of online retail forex trading gaining momentum and more Forex traders are trying their hands in this high-risk high-return business.
However, the traders must carefully consider their trading requirements and the safety of their funds while selecting the best forex broker in Malaysia. All the Forex Brokers have different charges, fees, and policies; you should carefully select the one that meets your requirement. Here we have reviewed a few Forex brokers providing services in Malaysia to help you choose the best Forex broker in Malaysia in 2022.
Forex trading in Malaysia – What You must know to start trading
Malaysia has become an attractive market with significant business potential for Forex brokers. Several international Forex brokers have established their offices in Malaysia. Most of the broker's websites and customer support are in English, and few of the brokers offer their websites and support in Malay. So you must select between the broker offering services in English or Malay.

The Malaysian Ringgit (MYR) is Malaysia's national currency. As per the Bank for International Settlements (BIS), the Malaysian Ringgit accounts for 0.4% of daily turnover in the Forex market. Malaysia also offers a decent financial regulatory oversight by the Securities Commission Malaysia (SCM) established under the Securities Commission Act 1993. The Securities Commission Malaysia SCM regulates Stocks, Futures, and Exchange-traded products. However, Forex trading products are not formally regulated by SCM yet. 
Forex traders of the Islamic faith in Malaysia can open Islamic Forex Accounts or Swap-free trading accounts that comply with Sharia law. Islamic Forex trading account is a popular choice in Malaysia, as Islam is Malaysia's official religion. Malaysia's strong financial services sector specializes in providing Islamic investment products and accounts. Also, Malaysia's Islamic Financial Services Act (2013) requires financial services to comply with Islamic principles.
Best Forex Brokers Malaysia 2022
Here is the list of Forex brokers reviewed for trustworthiness, transparent trading environment, safety and security of funds, Funding methods and fund withdrawal processing time, etc. This list will help you choose the best Forex broker in Malaysia reviewed for 2022. You can also check Binary Options Brokers Review in Malaysia.

Min $200
Free Demo
MT4, MT5, Web

Min $10
Free Demo
MT4, MT5, ECN

Min $250
Free Demo
Social trading, MT4
AVA Trade Review

Min $200
Free Demo
ECN, MT4, MT5

Min $100
Free Demo
Web Platform
Best Forex Broker Malaysia 2022 – Featured broker easyMarkets
easyMarkets allows Malaysian traders to invest in forex and offer traders unique trading features like – Freeze Rate, Insider Viewer, DealCancellation, and easyTrade. easyMarkets provides MetaTrader 4 in addition to web trading platform.
Freeze Rate allows traders to freeze live rates for a moment to open and close the trades.
Insider Viewer is an indicator that allows you to see what other traders are doing.
You can also undo certain losing trades within a 60-minute window with DealCancellation.
easyTrade feature allows you to set up your minimum trading risk that will not be surpassed.
While trading with easyMarkets, there is no commission on trades but there are fixed spreads on each trade.

Consider Before You Open a Forex Trading Account –
All the online Forex brokers have unique features. Hence, you must ensure that the Forex broker you select is safe and trustworthy and offer the services you require. Here are a few points you must consider and review before investing with any broker.
Regulation
The safety and security of your funds with any broker is the primary consideration while selecting a broker. Hence, you should always select a broker complying with at least one reputable international regulatory body like CySec, ASIC, FCA, IFSC, etc. The broker should keep clients' funds segregated in a reliable bank.
While selecting an overseas Forex broker in Malaysia, choose the broker which complies with European, UK, or Australian regulators. The brokers who comply with CySec, ASIC, FCA, or IFSC can be trusted for trading in a safe and transparent environment.
Broker Type
Online Forex brokers classified as either market makers or as electronic communications network (ECN) brokers. The Market maker brokers take the other side of your trades, whereas ECN brokers pass on the best price from liquidity providers who use its electronic communications network.
ECN brokers usually have a narrow spread, which is variable depending on the liquidity provider, ECN brokers may charge a per-trade commission. In contrast, market maker brokers typically have a higher fixed spread and no commission.
Spreads and Commissions – the trading cost
Spread is the difference between the bid price and the offer price in a broker's price quotation. The spreads and commissions add a cost to your trading, hence choose the broker with a lower spread and commission possible. The small traders are usually less sensitive to such considerations.
Trading Platform
Ideally, you should go for a broker with trading software with a customizable interface, having excellent analysis features. The trading software should fast and glitch-free and should run on the desktop, mobile, or web platform you prefer.
Most of the Forex brokers support MT4 and MT5 trading platforms from MetaQuotes; it includes a complete technical analysis functionality, numerous valuable trading tools, a wide range of third-party expert advisors (EAs), and custom indicators that you can add or purchase.
The other trading platforms are cTrader, NinjaTrader, some proprietary trading platforms. There are social copy trading platforms like ZuluTrade and eToro.
Customer Service
Most of the Malaysian traders, especially those with less experience, need to access customer service frequently. Hence the broker with a strong customer support team is preferred. You can ask customer support for a training session on using the trading platform. Always go through the training materials available on the broker's website; they are quite useful and make you feel confident about using the trading platform.
Research, Analysis, and Educational Materials
Some Forex brokers have a strong market research and analysis team; some brokers provide third party premium analysis for free to their clients. The access to a high-quality news feed and market analysis performed by professionals can increase your potential profit and can help you make a better trading decision.
Is Forex trading legal in Malaysia?
Yes, it is legal to trade Forex in Malaysia. There are many Malaysian Forex traders who are successfully trading Forex and have become Copy trading providers and PAMM account managers with different brokers. This brings them an additional income from the traders who choose to follow their trades or who invest in the PAMM managed account. Although it is legal to trade Forex in Malaysia, you must carefully select a trustworthy broker to ensure the safety and security of your funds. Usually, a broker with more than five years of proven track record is good to go.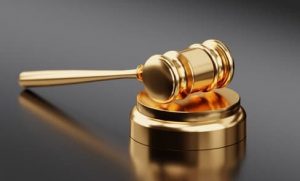 How does Forex trading work?
While trading Forex, currency pairs are traded, for example, GBP/USD or EUR/USD. The trader has to predict how the exchange rate of the two currencies will change. If the trader determines that USD (US Dollar) will strengthen against the Euro, then they buy dollars, which means the value of the Euro will go down. If the trader is correct in his prediction, the value of USD rises, and he can sell it for a profit. If the decision goes wrong, then he loses.
For example, the EUR/USD rate shows the number of dollars one Euro can buy. If a trader believes that Euro will increase in value against the dollar, then they use dollars to buy Euros. If the exchange rate rises, then they can sell the Euro back for a profit. One of the reasons Forex trading is popular among investors is that the market is open 24 hours a day; the traders can trade following any timezone.
How much amount is required to start Forex trading?
Forex brokers are allowing you to start trading with a minimum deposit starting at $ 1, $ 5, or $ 10. These are called Micro Account or Cent Account. The newbie traders or small traders usually go for such accounts. These small accounts with up to $10 deposit give the traders the same experience of real Forex trading with only small capital is at risk.
However, a minimum deposit of $1000 is required to start trading seriously while applying proper money and risk management. The smaller accounts usually use higher leverage and are prone to quick margin calls and loss of capital.
Will I make any money?
Well, it depends on your understanding of the Forex market and your accuracy in predicting currency prices. Not all Forex traders make money. In fact, the majority of retail traders lose money.
Forex trading is a risky business. It's so risky that many experts believe that there is a significant risk of losing your capital. It is challenging for retail traders to understand and predict the currency market with their limited understanding and resources. The idea that an individual trader can become a successful trader is challenging. But the traders can increase their chances of success in the Forex market by getting proper education and training.
Managed Forex Account in Malaysia and Forex Copy Trading in Malaysia are the two indirect methods where you can trade Forex relying on the knowledge and experience of experienced and talented traders. In these cases, you don't have to involve yourself in the complications of market analysis and monitoring your account continuously.