Exness Forex Review Malaysia

Min $200
Free Demo
MT4, MT5, Web

Min $10
Free Demo
MT4, MT5, ECN

Min $250
Free Demo
Social trading, MT4
AVA Trade Review

Min $200
Free Demo
ECN, MT4, MT5

Min $100
Free Demo
Web Platform
Exness Malaysia Review – Islamic Account, Instant Fund Withdrawal
Exness is a global Forex trading broker that lets you trade different assets, such as Forex and CFDs, on stocks, indices, commodities, and cryptocurrencies. Exness has been in the Forex market since 2008 and has attracted clients from around the globe, including Malaysia. Malaysian Forex traders can trade with Exness Forex, licensed and regulated by Financial Services Authority (FSA) with license number SD025. The registered office of Exness (SC) Ltd is at 9A CT House, 2nd floor, Providence, Mahe, Seychelles.
As with any other investment, investing online can also be risky. Therefore, as with any investment, knowing and researching the company you are dealing with is essential. When trading Forex or other financial assets with Exness Malaysia, you should know that your investments are safely kept with complete transparency. You always have access to your funds. However, trading Forex and CFD are associated with the risk of losing money and making a profit.
Exness broker is a wise choice for Malaysian traders. The broker complies with all local regulatory regulations and offers clients favorable trading conditions. Compared to other Forex brokers, Exness Broker consistently ranks at the top in the EU, South Africa, and New Zealand. To satisfy consumer needs, the organization places a high priority on the adoption of modern technology. No matter what kind of account is opened, every user can access a complete set of tools. Exness also develops new trading instruments that give traders more choices to make money in the financial market.
Exness Islamic Account Broker Malaysia
Exness offers an Islamic Account that caters to Muslim traders in Malaysia. With a strong presence in the financial market, Exness offers a Sharia-compliant trading account that adheres to Islamic principles. This account ensures that traders can engage in halal trading activities without compromising their religious beliefs. Exness Islamic Account provides a wide range of trading instruments, including forex, commodities, indices, and cryptocurrencies, allowing traders to diversify their portfolios. Additionally, the broker offers competitive spreads, fast execution, and reliable customer support, ensuring a seamless trading experience for Malaysian Muslim traders. With its commitment to Islamic finance and a track record of transparency and trust, Exness Islamic Account is a trusted choice for Muslim traders in Malaysia.
Is Forex Trading with Exness Allowed in Malaysia?
In Malaysia, people can trade Forex, and anybody above 18 can be a Forex trader. However, there are some rules that everyone in the country must follow. Malaysian traders can only deal with brokers licensed by the government there. Bank Negara is in control of the country's money. The bank is accountable for giving licenses and ensuring that companies keep their promises to traders.
Most of the people in Malaysia are Muslims. So, having an Islamic account is one of the essential things that brokers in this country need to do. Exness Malayasia offers Islamic Forex trading accounts to Malaysian traders for free. Traders in this area are free to use a wide range of trading tools, such as currency pairs, precious metals, and energy.
In Malaysia, you must sign up with a broker before trading on the Forex market. Depending on the broker, the registration form is not the same. Malaysian traders must show proof of who they are and where they live. The following step is to place money in your account. In Malaysia, brokers who want to keep their licenses must accept the ringgit, the local currency. Traders can then begin trading.
What Does a Forex Broker Like Exness Do?
Forex trading in Malaysia is increasing daily as more people learn about all the different ways they can invest. Malaysia's guidelines on Forex trading are also very open, and residents can use any Forex broker regulated internationally.
A forex broker is a company licensed by a national regulator to let you buy or sell foreign currencies, whether you are a retail or professional client. Depending on the country's rules, a forex broker may offer you the underlying currency or a derivative such as a CFD or a contract for difference. Working only with regulated brokers like Exness Malaysia is essential if you don't want to get scammed.
Is Exness a Safe Broker in Malaysia?
Selecting a regulated broker in Malaysia and knowing where that broker is governed are crucial steps in avoiding scams. Exness is a reliable and secure broker since there are seven different laws controlling it.
These are the following:
The Central Bank of Curacao and Sint Maarten (CBCS)
The Financial Services Commission (FSC) in the British Virgin Islands.
The Financial Services Commission in Mauritius
The Seychelles Financial Services Authority (FSA)
The Cyprus Securities and Exchange Commission (CySEC)
The Financial Conduct Authority in the United Kingdom (FCA)
South Africa's Financial Sector Conduct Authority (FSCA)
The Financial Conduct Authority in South Africa (FSC)
Exness raises the level of safety in addition to being strictly regulated by offering negative balance protection. Also, the broker maintains customer funds in separate accounts and partakes in the Financial Commission Compensation Fund. Negative balance protection prevents traders from losing more money than their investment capital.
How Good is Exness Malaysia as a Broker?
Exness is best for professional traders who have experience in the industry since this broker doesn't give out a lot of "how to" information. New traders can still join Exness, but you will have to learn the basics since Exness doesn't teach much.
This broker offers a variety of account types and the MetaTrader platform, which are excellent for both advanced and new traders. Exness is very proud of how fast its withdrawals are. It could be done in a few seconds using one of several options for instant withdrawals. It is also quick, even on the weekends. Exness has won several awards, which shows that its customer support is excellent.
Exness was the first broker to cross the $1 trillion and $2 trillion monthly transaction volume thresholds. The company has been recognized and has won many awards for its work.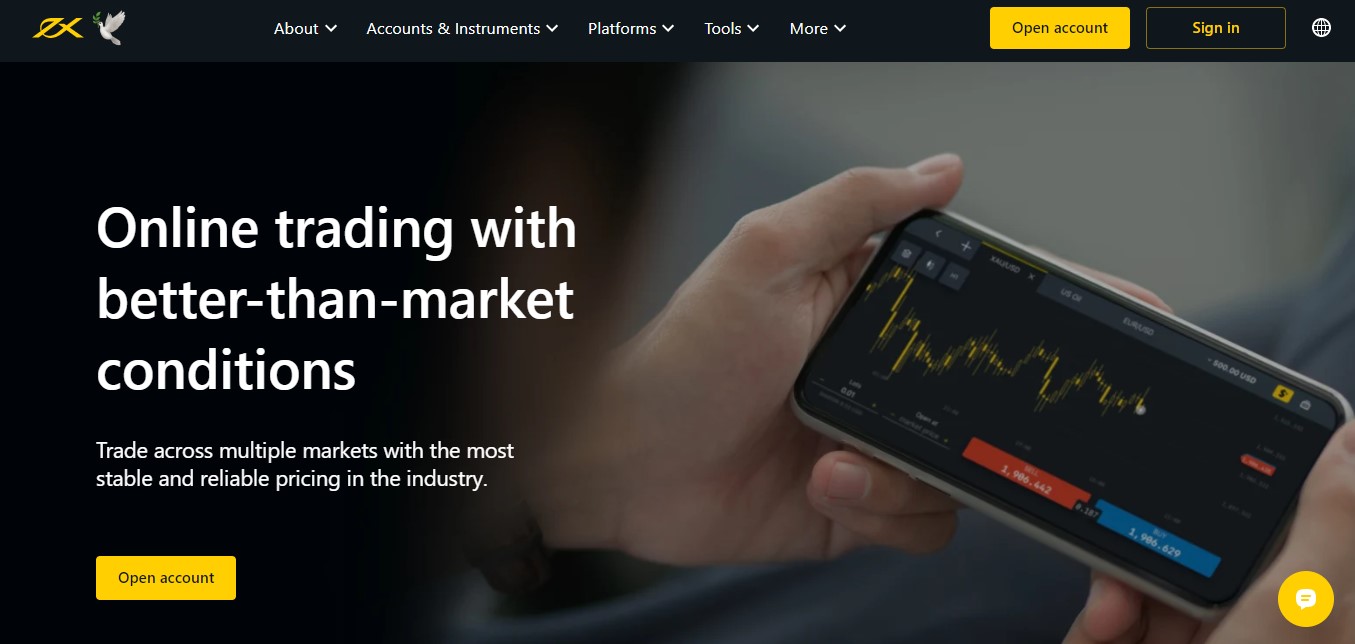 Trading Platforms for Exness Malaysia
MetaTrader 4 (MT4)
MetaTrader 4 (MT4) has been one of the most well-known trading platforms in the financial markets since 2005. Its software has many features, an easy-to-use interface, and a trading environment that can be changed significantly. It is made to meet all your trading needs and improve your trading performance.
MetaTrader 4 is the world's most widely used trading platform since more and more traders are trading online. MetaTrader 4 web software is just as easy to use as the desktop version. It has advanced charting, a trading environment that can be changed in many ways, easy-to-use online trading tools, and many different indicators. Also, you can trade on iOS and Android devices with Exness MetaTrader 4. This will let traders take advantage of many advanced features that make it easy and safe to track and trade Forex while on the go. 
MetaTrader 5 (MT5)
MetaTrader 5, known as (MT5) is a trading platform that lets you trade many different types of assets. It has a wide range of research tools and trading features. MT5 enables you to use automated trading systems like trading robots and copy trading. Traders can get an edge in the financial markets with new features like more timeframes and more advanced charting tools. MetaTrader 5 came out in 2010 and is the latest version of MetaTrader 4.
Use any web browser to get to your Exness MetaTrader 5 accounts. It has many tools, like different timeframes and the most up-to-date technical indicators, to give you all the trading tools you need to trade on and analyze financial markets.
Exness MetaTrader 5 can run on the iPhone, iPad, and newer iOS devices. It can also be accessed on an Android phone or tablet with an operating system of Android 5.0 or higher. With Metatrader 5, you can trade various financial instruments anywhere, at any time.
How to Set Up a Demo Account on the Exness Trading Platform in Malaysia?
You should read the client agreement before using the Exness trading platform. After carefully reviewing them, you can sign up and create a demo or live account.
After registering on the broker's platform, traders can access free trading on the MetaTrader 4 and MetaTrader 5 platforms that this brokerage company offers. You can test the trading skills of the company, confirm that the terminal functions, that the customer support staff is knowledgeable, and that the website's material is current and of the highest caliber with an Exness Demo account. A free Exness Demo account provides a safe place to learn how to trade in an actual trading setup. Also, to overcome your fears, make your first trade, and try out your strategies. With a demo account, traders can access the same terminal features as the live trading account.
Do I need to put real money into a demo account to trade?
No, when you sign up for the Exness demo account, you will be given $10,000 in virtual money, which you can utilize to practice trading.
How can traders ensure the security of their payments?
It's crucial to keep your money safe, so measures are taken to ensure that:
Clients' funds are segregated from company funds. This ensures that anything impacting the firm won't affect your stored funds. Also, Exness ensures that the amount of cash they hold is always greater than the funds stored for clients.
Exness ensures transaction verification. Withdrawals from a trading account require a one-time PIN to confirm the account holder's identity. This OTP ensures that the account owner can only complete transactions by sending them to the registered phone number or email associated with the trading account.
Exness Malaysia Social Trading
Exness has a service called "Social Trading," which lets traders, who are called "investors," copy other traders, who are called "strategy providers." When a provider's strategy makes money, investors who copy their trades pay them a commission at the provider's rate. Exness allows customers to use the Social Trading platform and make money by creating successful trading methods.
Getting the Social Trading mobile app is essential for investors, while strategy providers can use their Exness account to manage, track, and trade.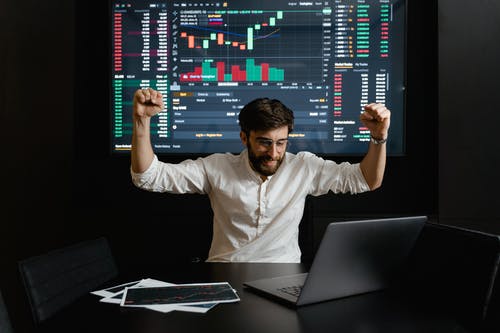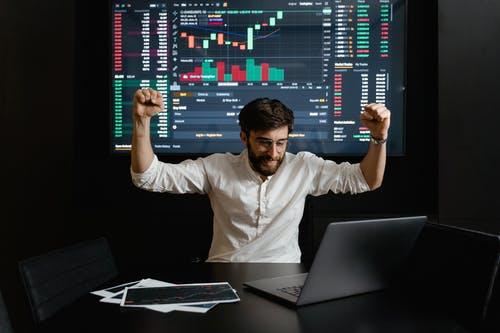 How to Deposit and Withdraw with Exness Malaysia?
Most traders like how Exness has many ways to deposit and withdraw money. It's also nice that deposits and withdrawals are instant and have no charge. This makes funding your account and getting your money out much cheaper and more accessible than most other brokers.
In line with anti-money laundering rules, Exness doesn't allow deposits or withdrawals to or from third-party accounts. All funds not used for profit are returned to where they came from. Also, Malaysian traders examined the processing times for deposits and withdrawals using Visa credit cards and found that deposits were completed almost instantly. The time it took for our withdrawal to reach their account was also 24 hours. This withdrawal time is, therefore, faster than the industry standard.
Fees and Spreads
Spreads on Exness start at 0.0 pips, and commission costs start at $3.50 per contract. The broker doesn't charge for deposits; traders only pay a fee when they use Skrill and the amount they want to withdraw is less than $200. If this occurs, the trader will have to pay a $1 fee to withdraw their funds. Exness has a low spread compared to other brokers, with fees starting at $3.5 for the Zero Account and a spread list that starts at 0 pips. The cost of trading on Exness depends on the trader's account, the options they choose, and the spread list.
Leverage
Exness offers leverage, like most Forex brokers, which may enhance potential profits due to the ability to have multiple initial account balances.
Leverage levels will always depend on the trading instrument. They are also defined by regulatory restrictions and the level of expertise.
The maximum leverage a retail trader may use is based on the fact that FCA, CySEC, and its European directive MiFID severely reduced the possibility of leverage levels.
 The main currencies are 1:30, the minor ones 1:20, and 1:10 for commodities.
Yet, a worldwide Exness organization may allow leverage ratios that are up to 1000:1 and will also depend on the nation of your origin. Further, it would help if you always practiced using leverage properly since it can raise potential losses and differ between instruments.
Education
Exness Malaysia has a program called the Exness Academy that helps and educates traders worldwide. The broker offers learning materials based on the traders' experience level and starts with the basics and goes from there. You can also learn how to handle risks more effectively and achieve this with practice.
Customer Support
Notably, Exness offers customer service in English 24/7 in 15 languages. Two of these languages include English and Chinese. This is beneficial for English-speaking traders since most brokers offer customer care around the clock.
Emails, phone calls, call-back services, and live chat are additional methods of communication. The Exness help center regularly updates thorough articles covering everything from trading tips to funding FAQs.
Exness Malaysia Review – Conclusion
Exness Malaysia is a fully regulated broker and ideal for most Malaysian traders, whether new or seasoned. It offers 24/7 customer service, low-cost entry-level accounts, and support for MT4 or MT5. The service Exness offers is suitable for traders because it has low fees, orders are filled quickly, and money can be withdrawn immediately. It offers Islamic trading accounts in Malaysia by default.
Malaysian traders have a few ways to open an account depending on their needs. There is a training account called a "demo account" that both new and experienced traders can use. Exness provides traders with a significant leverage level; using higher leverage while trading may increase the risk of account wipeout.
Overall, Exness Malaysia can be summed up as a reliable and regulated broker, with trading fees that are very low compared to other brokers. Islamic Accounts, Low Fees, and Instant Fund Withdrawl Processing are the key features that make Exness Broker one of the best choices in Malaysia for Forex trading.